Featured Property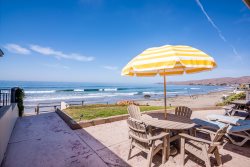 (027) Grandma Alice`s Beach House
Click this link to view the current weather of Cayucos beach and to see what Cayucos has to offer!!
http://www.visitcayucosca.com/live-beach-cam/
LAST MINUTE DEAL:
Book your vacation for
Thanksgiving and receive 20%
off rent. 4 night minimum. Only a few homes are left! (This does not apply to tenants already in a home for thanksgiving)
Available Properties
Loading Available Properties
Flexible Dates? View other Properties close to your Date Range.
Available
Unavailable
Check-in
Check-out
Not finding what you're looking for?